Managed Services
Xiddix specialises in managed services. In fact, everything we do is a managed service. From providing hosting for the smallest of websites to providing complete I.T. outsourcing solutions. These services break down into six key areas as shown in the diagram below.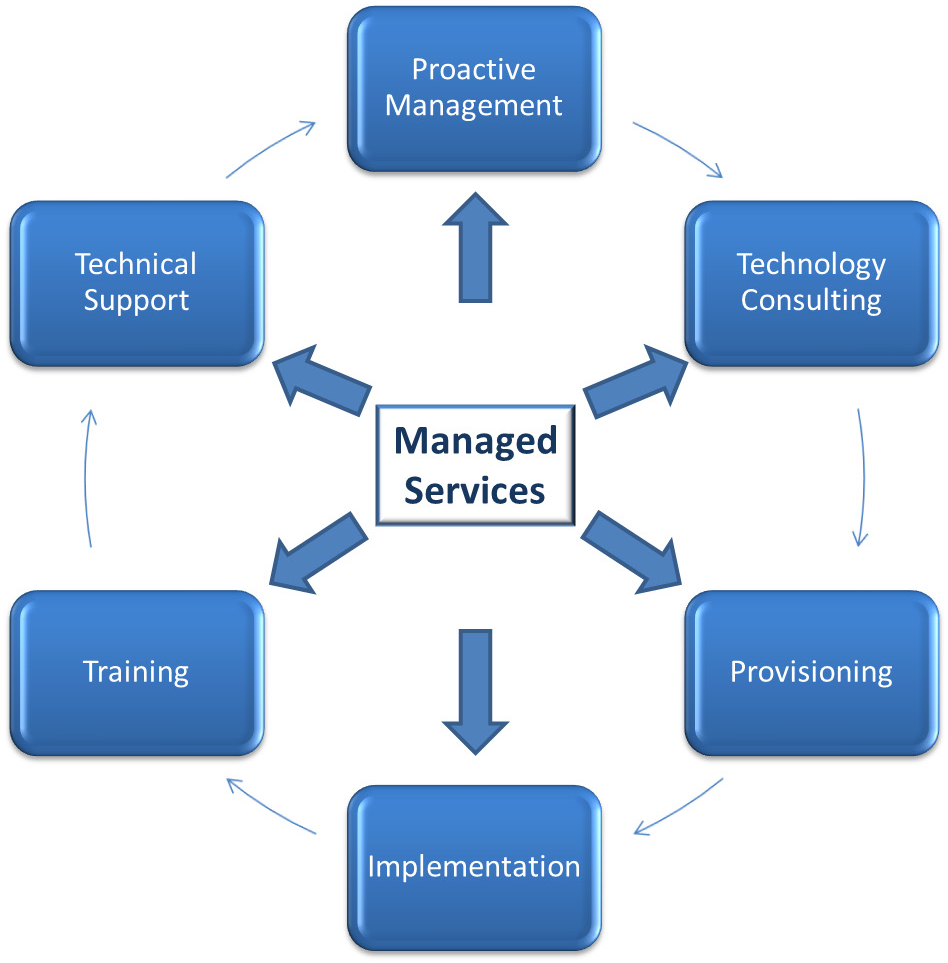 All of the services that xiddix offer fit into one or more of the above service areas.
For example:
Providing I.T. support helpdesk operations might require:

Technology consulting to determine the client requirements
Provisioning to bring in the required staffing and assets to run the service
Implementation (if the service is to be outsourced to xiddix)
Training to ensure that staff within the client organisation get the best out of the new service
Technical support should there be any issues with the service

All of this will require Proactive Management to oversee the operation and look for ways to continually improve the service in line with the business objectives.
All prices are exclusive of VAT.